Urgently lookong for a job as Master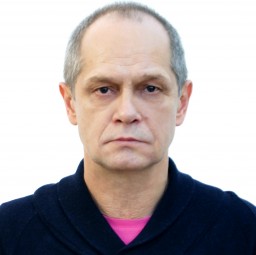 Information
Chermnykh Vadim, Master (Captain), Russian, 55 years old
I am working since 2010 up to now on container vessels up to 5500 TEU of German Ship-owners. The last 4 months contact was completed in January 2017. Salary for last contracts was 9000 USD.
The last 15 contracts my crewing company was BSS (Bernhard Schulte Shipmanagement, Saint Petersburg, Russia). Unfortunately, at the nearest future BSS can't provide me the job due to my last four container ships 4038 TEU were sold & Ship-owner Company were liquidated.
I am urgently looking for the similar job. Ready to depart ASAP. All my seafarer's certificates & documents are valid & in good order. Medical examination passed successfully.
Schengen visa is valid for 3 years (up to June 2020).
Pls find below information abt my last vessels. As well I have experience for general cargo vessels, bulk carriers, heavy lift & multipurpose vessels, etc.


If You are interested in my employment or if You need additional info fm my side, kindly ask You to contact me at any time convenient.
Contact information:
Mobile phone 24 hours: +7 9112637215
E-mail : << vadcher.home@mail.ru >>

Best regards,
Master Chermnykh V.