Urgently lookong for a job as 2nd engineer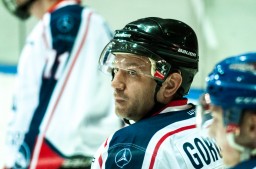 Information
Dear Sirs,Ladies! My name Alexnder Gorovoy. Im 47 years old.
I'm looking for a vacancy for the position of second engineer.
Experience on ships for 18 years.
Experience second engineer of 13 years in mixed crews.
Types of vessels, bulk carriers, reefers, tug boat, fishing boat.
Engines B&W, Sulzer, MAN,Hitachi, Wartsila, SKL. Catterpilar.
Skills electro-welding machine.
Turning skills.
Schengen visa until October 2018.
Ready for 100%.
Теl: +79111027635
Email: 89111027635@bk.ru
Skyp: live:52d3f8a30d990404

Any information about me (feedback, reviews) you can find, if will connect with my previous crewing agency.
International Baltic Service LTD (IBS), Sanct-Peterburg, Russia
RUSSIA, SANCT-PETERBURG, NALICHNAYA STR, H.9, OF.9
Phone: +7(812)3253811:
Email: info@ibsmarine.ru:
www.ibsmarine.ru
Have nice day and best regards!!!
AlexanderGorovoy.
Exact position
1st assistant engineer