looking for new opportunities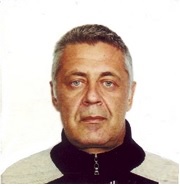 Information
I'm Master Mariner with unlimited CoC and extensive experience in the shipping and offshore industry. I'm currently looking for new opportunities and would be interested to join your team.
Expertise:
- Safe navigation commanding variety of ships. Cargo transportation world wide, cargo handling and stability control. Ship handling and maneuvering including areas with highly congested traffic such as oil fields .
- Offshore construction support, anchor handling, offshore units, semi subs, rigs, positioning and movement, jacket launching, ocean towing;
- Hydrographic, ROV, seismic survey operations;
- Seismic support, RAS ops, bunker supply underway, passengers transfer.
- Offshore supply operations, barge mooring and handling.
- Knowledge of ISM, ISPS, QHSE procedures.