Lookong for a job as Electrician or Assistant El.Eng.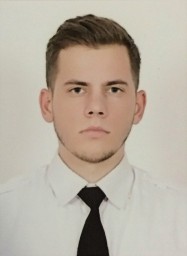 Information
I've been working on trawler and ro-ro ships during last 2 years. Experience with high-voltage equipment 10-30kV, within a coastal city power station 8 month (from 04.10.2013 till 15.05.2014)
In 2014 finished college with a degree in onshore electrical engineering. Now I'm studying at the 4th year of the Kerch State Maritime Technological University, specialty Electrical Engineer (ETO)
I have valid Russian papers, Marlins test 85%, CES/5.1 as E/E 67%. Fluent English. I can provide certificates and references upon request.
Exact position
Assist. electrical eng.