Urgently looking for job as motorman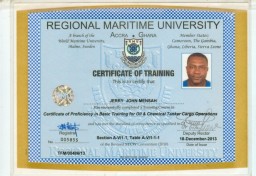 Phone:
+233546964156 / +233275876328
Information
I am a Ghanaian seafarer with seven years offshore and ocean going experience, I worked with seacor Marine, Inga Marine and others as Oiler and motorman as well. I have have tanker fimiliazation certificate as well as (Boseit). Very hard working guy with much experience in electricals.