Chief Engineer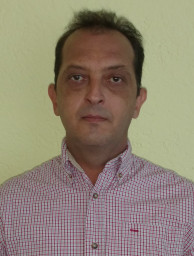 Information
EDUCATIONAL BACKGROUND
Sep 1991 – Sep 1996 Technical University Varna, Bulgaria
Sep 1986 – Jun 1991 Goethe-Gymnasium Burgas, Bulgaria

ACADEMIC QUALIFICATIONS
1996 Bulgarian Marine Administration's Marine Engineer Officer Certificate of Competency (CoC),
Chief Engineer over 3000kW
1996 Diploma Engineer

COURSES

Sulzer RTA84T-D Engines, 15-19 November 2004, Switzerland
Wartsila RTflex Engines, 3 - 7 August 2009, Switzerland
Fuel Management Course, 11 & 12 May 2010 by DNV Petroleum Services and Alfa Laval Tumba AB, Greece
MAN B&W ME Training Course, 4-8 May 2015, China
CAREER HISTORY

Jul 2011 – to date
Chief Engineer Officer on bulkers & capesize management by V-ships, Starbulk SA & Arenkiel Group
Jan 205 – Sep 2010
Second Engineer Officer on VLCC, ULCC & Product management by MOL, EURONAV & Reederei 'NORD' Klaus E Oldendorff Ltd
Jan 2000 – Oct 2004
Third Engineer Officer on VLCC, ULCC & LPG management by EURONAV

The period from August 2000 to January 2001, I was officer in Marine Administration Bulgaria, town of Burgas. I was involved in investigation of oil pollution caused by the vessel in the port of Burgas.
The period from Oct 2002 to Feb 2003, I was on board the VLCC Limburg after the terrorist attack in Gulf of Aden off Yemen
The position as Chief Engineer includes an overall responsibility for the technical management of the vessels propulsion system as well as any other technically related matters on board vessels as well as a personnel responsibility for an engine crew. The work as Chief Engineer includes administrative office tasks as well as supervising work in the engine room.
I have exceptional leadership abilities with capability to mentor highly productive and motivated teams. I'm a person with strong health and safety leadership, problem solving and solution finder. I'm used to work in the multinational environment and put maximum effort to complete the task in a safe and efficient manner. I'm looking for a permanent assignment where would be happy to meet new challenges in the dynamically growing company. I intend to develop my career and support company in most efficient way where my skills and experience will be used at the highest potential.
I have experience in operation, maintenance and repair of:
- Two stroke diesel engines up to 37300kW (Sulzer, MAN B&W, Mitsubishi)
- Four stroke diesel engines (Daihatsu, Wartsila, Yanmar, Caterpillar, etc.)
- Steam boilers up to 60bar steam pressure
- Steam turbines
- Automation systems
- Air compressors
- Refrigeration systems
- Hydraulic systems
- Pneumatic systems
- Filtering systems, purifiers
- Pumps
- Etc.
Exact position
Chief engineer
Prefered type of vessel
BULK CARRIERS