Urgently looking for a job as Second/Chief Engineer
Photo: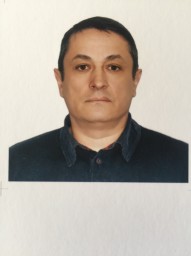 Alternative position:
Second engineer
Citizenship:
Russian Federation
Country:
Russian Federation
Phone number:
+7914 796 6972
E-mail:
boyard-100@list.ru
I have got over 18 years of experience on merchant and tanker vessel.
Throughout my carer I have shown myself to be a qualified specialist.
I have come through multiple inspections of vessel ( flag state, port state,NK Class, Loyd) without serious remarks.I am a good at reading and understanding.In my personality I value such qualities as punctuality, consistency of aim, conscientiousness , diligence, and social skills.I always learn something new, and I don't like leaving thing unfinished.I show my actions in fact rather than in word.I have worked in mixed crew. I have always found a common language with all crew members, have never had any conflict .Moreover I respect people of other nationalities and confessions.
I spend my spare time with my beloved family.I have no bad habits, no criminal record, no tattoos or piercing.
Thank you for your time.My phone number +7914 796 6972.
I am ready for the interview in any time convenient to you.