Urgently lookong for a job as Chief Officer in Offshore non DP or Fishing Trawler
Photo: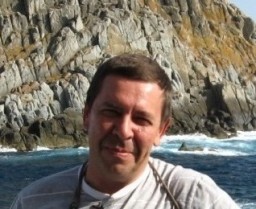 Alternative position:
Second Officer
Citizenship:
Russian Federation
Country:
Russian Federation
Phone number:
+79301218330
E-mail:
capt.vlad@mail.ru
Dear Ladies and Gentlemen,
I am applying position for Chief Officer of Offshore vessels and Barges .
Experience
1979-1982 - Far East - deck officer of the Vessels of Fish Protection.
1983-1987 - North Russia - assistant drill master of the rigs
1987-1991 - The Barents Sea, Norwegian Sea, North Sea - Deck Officer of the hydrographic vessels (search for the sunken submarine and objects, installation and maintenance of navigational buoys and lighthouses, shipping supplies to the coast and vessels, hydrographic survey and mapping work, etc).
1991-1995 - The Barents Sea, Norwegian Sea, North Sea - Deck Officer of the Reefers and Fishing trawlers.
1995-2002 - The Barents Sea, Norwegian Sea, North Sea, West Africa - Chief Officer of the Reefers and Fishing trawlers.
2003-2004 – The Barents Sea – Chief Officer of the AHTS "Neftegaz-13" - Delivery of supplies and drilling equipment for drilling rigs. Towage barges and vessels.
2004-2009 - Master of Fishing trawlers (The Barents Sea, Norwegian Sea, North Sea and White Sea)
2009-2010 - West Africa –Chief Officer- Two Contracts of the AHT "Mentor" at the Swedish Company "Marine Carrier AB"– towage Accommodation barges, cargo barges, AHO and towage floating pipeline 630 m from Amboim (Angola) to Pointe-Noire(Congo)- Project " Boscalis ", support Project Survey Operations ENI (Gabon)- Geokinetics (Offshore Gabon – Chasing vessel).Supply and equipment delivery.
02.12.2010 – 25.04.2011 – West Africa(Offshore Congo)- Chief Officer of the Construction Accommodation Work Barge "Camelot" with 12- point mooring. Project TOTAL (Congo). Maintenance and repair of oil Units (Main: SENJI and YAQ). Cargo operations and bunkering Maintenance vessels are participating in the project. Maintenance barge, conducting vessel documentation, vessel safety drills, training deck safe working practices. Departure and arrived of helicopters, drills with helicopters. Planning for Deck works . Assistance for Master. Order supply. AHO (Mooring Operations) for standing barge between Units on a anchors. Operation and maintenance of navigation equipment. Maintenance of ship cranes , deck winches and machinery. Inspection and maintenance of potable water and ballast systems , gauging tanks. Every day , the calculation of the vessel's stability and so on.
28.08.2011-02.02.2012 Chief Officer AHTS "Hektor" ,Ship owner "Marine Carrier AB"( Sweden ) Towage of the Jack-Up barge "Sanaga 1 Module" from Vlissingen, Netherlands to Douala, Cameroon ( Project Perenco-Cameroon).Offshore Congo, YOMBO OIL TERMINAL – assistance for mooring, pushing and lifting Operations between FPSO Conkouati and tankers "C.S.Stealth" and " United Honor ". Project CMS Nomeco Congo, Inc ( Perenco – Pnr). Towage AHTS "Herkules" from Pointe-Noire, Congo to Abidjan, Ivory Coast.
31.05.2012-23.08.2012. Chief Officer of the OSV "Flying Enterprise" ,Ship owner "EDT Shipmanagement (EDT Offshore)"( Cyprus ) .Survey Operations(Project "SAPESCO" and Towage. Assistance in the Salvage operation with the bulk carrier FLASH(Project- SMIT Salvage). Delivery of salvage equipment and supplies. Assistance in Diving Support Operations.
14.01.2013-27.05.2015. Chief Officer of DSV 4- point mooring "Wind Express". Ship owner "Baltic Diver"(Germany). Providing diving operations offshore in the German sector of the North Sea and Baltic Sea. Liquidation of sea mines and work to repair and cabling of between wind farms.(Project Meerwind-North Sea). ROV operations. Construction job-installing mattresses on the power cable.
Repair and maintenance of the power cable. Cleaning cables from foreign objects. Wind Park "Baltic 2" Project ENBw and 50 hertz.
My last Contract
11.08.2016 – 24.08.2016.Chief Officer of ASD Tug (AHT)" Haima". Ship owner "SMS Towage Limited (England). Ships delivery from Malta to Hull (UK).