Cardoso.fjm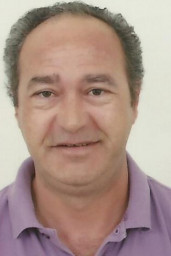 About
Brief description:
Good day to you All,
Hope to find you well.
I am a Portuguese Master on oil and chemical tankers, last 15 years as a Captain with large experience on chemicals, white and black products and vegetable oils. Also good knowledge on sire/cdi/psc/uscg. I have travelled world wide as usg, china, persian gulf, se asia, etc.
I am looking for another challenge to keep motivated. I like to teach and learn new procedures. i have worked with multinational crew as india, philipines, peru, spanish, croatia, ukrain, etc.
See attached updated cv, major certificates and sea services.
I have worked 12 years for John T. Essberger as a mate, CO and Master, 5 years on Portuguese company of Galp Energy, 12 years for a Spanish company Marflet Marine/CDN and last 5 for Harren & Partner.
Many thanks and waiting yours.
Capt Francisco Cardoso
Mob: +351 910373357
Address and contact details
Phone number:
+351910373357
E-mail:
Cardoso.fjm@gmail.com
Account owner information
Language:
English
,
French
,
Portuguese
,
Spanish
Vessel type:
Chemical tanker
,
Oil/chemical tanker
,
Product tanker