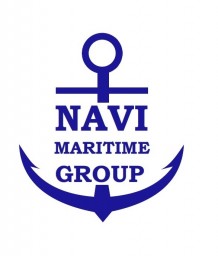 Address:
office 27, 2/4 Observatornyi lane, Odessa, 65014, Ukraine
We are pleased to introduce You our manning agency "Navi Maritime Group" LLC, which is based in Odessa, Ukraine. Beginning from 2016, We consistently provide our Clients with highly qualified Seafarers, who meet the requirements and standards of the modern marine industry. Our company holds a license issued by the Ministry of Labour and Social Policy of Ukraine as the agent for employment of Seafarers of Ukrainian nationality to work abroad. Our database counts thousands of experienced
More
Address:
#33 Zhukovskogo street
Seagrid Crew Management is an accessible recruitment service provider that offers convenient high quality serviceto its clients, while paying high attention to skills, qualification and high working standards of the professionals recruited.We are focusing on providing the best marine personnel for a range of clients mostly in offshore Oil &Gas Industry. Our approach is to recruit seafarers & contractors with a deep understanding of the international Oil & Gas industry who can meet t
More
Address:
Gagarina avenue ,12a
Address:
79 Tech Park Crescent, Tuas Techpark
Britoil was formed in 1988 and has continued to operate in the offshore oil industry until today. The present group is ISO9001 and ISM certified. The company, which is managed from Singapore, maintains a modern fleet of high class vessels, through a continuous programme of new building and selling the older units. The Company has continued to expand over the years and is presently operating a fleet of 29 vessels in the offshore construction industry. The company has over 30 years of experience
More
Address:
Pylypa Orlyka 28, of.27
We would like to introduce Group of our companies for further fruitful cooperation with Your Good company in the sphere of manning of Your vessels with Ukrainian seafarers and workers for shiprepair and shipbuilding. "SAV – Service" - crewing and recruitment agency, main office in Kherson, Ukraine, fully Licensed acc to ISO and MLC under BV Attestation of Compliance, with branch offices in Bulgaria and Croatia. Bird Ship Management Services LTD – with registered office in Bulgaria - establishes
More
Address:
Staroportafrankovskaya 3
EUROSHIPPING LTD. The shipping agency offers a full range of crew related services. We are located in Odessa, Ukraine. Our company is registered and licensed in accordance with the legislation of Ukraine.Since 2018, when the company was founded, we have accumulated extensive experience in crewing and all this time were considered reliable and honest partners for both Ukrainian sailors and foreign sea companies. We cooperate with ship owners and managers from different countries. Our company off
More
Address:
Avenida del Oeste 50
MOBICACREW Authorized MLC2006 manning agency with extensive expericence at the maritime sector, we are specialized at selection, placement and training personnel for shipboard positions on cruises ships. Authorization of Private Seafarers Recruitment and Placement Services, issued under the authority of the General Directorate of the Spanish Merchant Marine. With respect of the provisions of the Maritime Labor Convention, in according with the regulation 1.4 of the MLC2006 convention. As Author
More
Zeaborn Marine Service Constanta is part of a global community, Zeaborn Group.
More
Country:
United Arab Emirates
Please Log in to see this content!