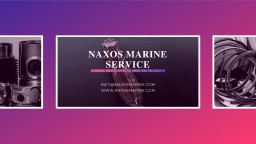 Address:
Isabella Tower, 5th Floor, Port Connecting Road, Boropol.
Welcome to Naxos Marine Service. We Naxos Marine Service, established in 2011 at Chittagong in Bangladesh, is a leading service provider of Ship Chandlers in Bangladesh. Naxos Marine Service is one of Bangladesh's Govt and customs verified and trusted names for listed services.
More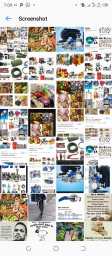 Address:
Suite 25 Apapa Shopping Complex
GENERAL SHIP SUPPLY We supply ships for all kinds of demands. Below are the main titles of the products we supply. General provisions Fresh Water supply Mineral Water supply Deck Shop Cabin Shop Electrical Goods Store Engine Shop Security Store Gallery Medical Navigation Equipment Still chemicals Marine Paint Wire Ropes and Mooring Ropes
More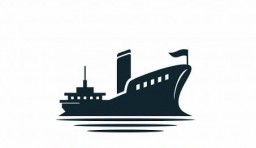 Address:
100b Gbemisola Adenubi, Ago Palace Way, Lagos
Do you wish to safe up to 30% on your company's purchases currently? Therefore We are pleased to introduce COAKE SUPPLIES, the leading maritime supplier in Nigeria and West Africa (Gulf of Guinea). The company's activities are to deliver goods and services to customers in the maritime industrial sector.
More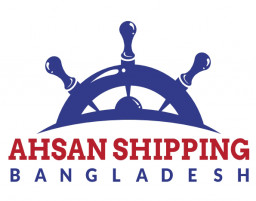 Address:
110, Abdul Latif Market (1st floor)
We are pleased to you introduce our self we are Ahsan shipping we provide all kinds of marine service provider & Ship spare parts exporter at Chittagong & Mongla port. our all team are committed that our quality and commitment comes first. We always try Best quality products within competitive prices and delivery on time. We are located near in port and have clients all over the world. We do business this arena since 1990.
More

Address:
110 Abdul Latif market (3rd floor) Fakirhat by lane, Bandar, Chittagong-4100, Bangladesh.
Dear All, Good day to you We are pleased to introduce ourselves as one of the leading maritime service provider in Chittagong, Mongla & Payra Port in Bangladesh.Our company was established in 2007.We supplies all kinds of ship's equipment and spare parts worldwide with quality and reliable delivery in the most economical manner. We are associated with a young strong dynamic and influential groups in Bangladesh.
More
Address:
: Akmal Tower,3rd Floor, Sk Mujib Road, Choumuhoni, Agrabad-4100 Chittagong
Dear Sir/Mam, Good day. Certainly, We (ATLANTIC MARINE SERVICES) are a reputed ship chandler here at Chittagong Port & Mongla Port, Bangladesh. we always concern about your satisfactory business & we do make business relationship with satisfactory fact of your vessel's requirements. For your kind consideration, we've given below our maritime service categories. Kindly see as follows.
More
Address:
LIANYUNGANG ROAD 228,SAIFUTE COMMUNITY, SHIJIU,DONGGANG DISTRICT,RIZHAO
Rizhao CSSS OCEAN SHIPPING SUPPLY CO LTD is a shipping supplier specialized in providing shipping materials,seamen's food and duty-free articles for both Chinese and foreign ships it is the members of the HACCP corporation.
More
Address:
jl.bandarejo 4 gg asri no 5 surabaya indonesia
We are from Cv Asindo Ship Chandler is located in Surabaya Indonesia Our company is major in wholesale business of ship supply and marine service . Our products are in accordance with the standard of IMPA and ISSA. like.
More
Address:
P O Box 1166, Al-Tawahi, Aden, Yemen
Address:
Sabson Shipping Agency, Bajersh Building, Bajaman Street, Mukalla 8901, Yemen