Exhaust emissions
MAN B&W ME-C series for LNG Carriers. Exhaust emissions
The relative energy consumption for the two concepts is shown in Fig. 10, which also shows the expected annual exhaust emissions. The CO2 emission is obviously largest for the steam plant due to its low efficiency.
The SOx from the fuel sulphur is about the same, as the same amount of fuel is used. This can be reduced by using fuel with low sulphur content.
The proposed diesel solution complies with the IMO limits for NOx emissions and is therefore without any NOx abatement.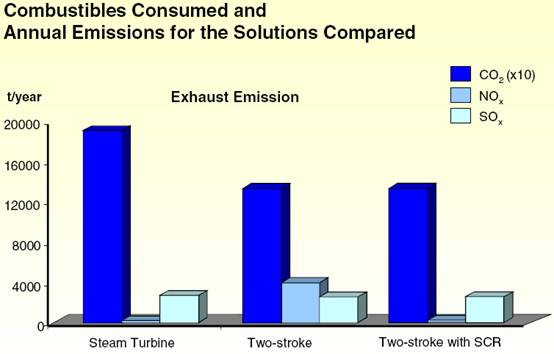 Fig. 10. Combustible consumed  and annual emissions for the solutions compared 
However, the NOx can, if needed, be reduced to any level by Selective Catalytic Reduction.