Mechanical design. Propeller type VB
MAN B&W Controllable pitch propeller. Mechanical design. Propeller type VB
Propeller type VB
The VB propeller equipment is normally used for minor MAN B&W Alpha four-stroke propulsion plants in which the hydraulic servo motor for controlling the propeller pitch is located inside the Alpha gearbox.
The design of the VB propeller is shown in fig. 6.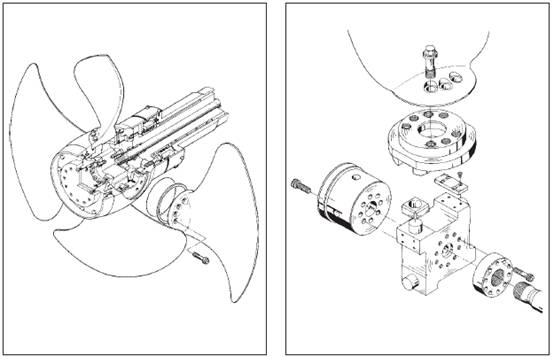 Fig. 6. Propeller type VB and Pitch control mechanism
The propeller pitch, for the VB propeller equipment is controlled via a push/pull rod. The push/pull rod is passing through a hollow bored shaft from a hydraulic servo motor located inside the gearbox to the pitch control mechanism placed inside the monobloc hub.
The pitch control mechanism is shown in fig. 6.
The system uses pin-in-slot mechanism, giving good pitch movement and control. This system ensures that the propeller pitch is proportional to the pitch control rod stroke. Pitch ahead is applied when the pitch control yoke is moved aft.
The NiAl bronze hub is easy accessible from the aft end. On the cap a zinc anode is fitted to protect the propeller against galvanic corrosion.
Use of the largest possible blade flange diameter offers reduced bearing loads and ample room for securing bolts. More space is also available in order to accommodate large actuating pin diameters and stroke for the pitch control mechanism.