Inert Gas Plant- Starting, stopping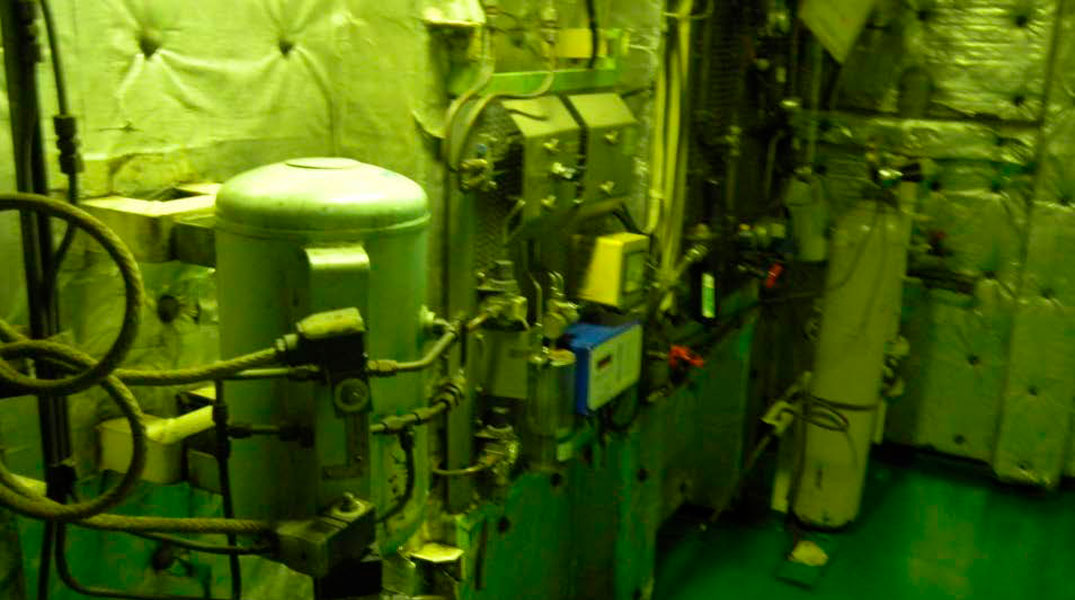 When it comes to oil tankers, Inert gas system is the most important integrated system for safe operation of the ships. Inert gas is a type of gas which contains insufficient oxygen (normally less than 8 %), which helps to suppress combustion of flammable hydrocarbon gases.
The Inert gas system spreads the inert gas over the oil cargo hydrocarbon mixture which increases the lower explosion limit LEL (lower concentration at which vapours can be ignited), simultaneously decreasing the higher explosion limit HEL (Higher concentration at which vapours explodes).
When the concentration reaches around 10 %, an atmosphere is created inside the tank in which hydrocarbon vapours cannot burn. The concentration of inert gas is kept around 5% as a safety limit.
STARTING
Operate the boiler and control the oxygen content below 5 % Open tank inlet IG valve located on the deck Open IG deck isolating valve. If non-return valve is equipped with positive closing device, make the valve free from the closing device Ensure fresh air intake for gas freeing is closed Open scrubber cooling water overboard valve Select the system mode in the plant control panel to –INERTING Blow the disc of flue gas valve using steam for few minutes Verify no foreign substance is in the blower casing Ensure rubber hose for flushing the blower is removed Supply electrical power to the blower Switch ON and calibrate oxygen analyser unit Ensure that the gas sampling valve to analyser is open Keep handy portable oxygen detector and hydrocarbon gas detector for measuring Ensure that the control air is supplied to the IG plant at all times Ensure deck seal water is supplied to the seal at all the times Start scrubber cooling water pump Check and set pressure of the pump (normally kept at 2 bars) Ensure boiler soot blower interlock is working fine and then open the flue gas line to the scrubber tower Check blower inlet and discharge valves in open position, and then start the IG blower The automatic control valve in the discharge side of the blower opens on auto after 30 seconds of blower running Lastly, check that the content on the O2 analyser is below 5%
STOPPING
Stop the IG blower (power button) Shut blower discharge valve Shut the flue gas inlet valve Close the IG deck isolating valve. If it is equipped with positive closing device, make sure the valve is closed with the closing device Turn off the electric power to the oxygen analyzer Close blower suction valve Open vent valve Stop the cooling sea water pump for scrubber tower after some time Clean/flush scrubber demister with fresh water for 15 minutes Turn off the electrical supply to the blower Connect flushing hose to IG blower and flush the impeller for 15 minutes Select the system mode to-NAVIGATION
"Cooling water supply to the scrubber tower shall be continued until 30 minutes after the blower has been stopped for cleaning/flushing."
Gas Freeing
The IG plant is also used for gas freeing of the cargo hold using fresh air before making cargo hold entry. Following procedure is used for gas freeing:
Open the inlet valve from atmosphere for the required blower Open the atmospheric intake cover normally located in upper deck Set all the valves so that "Air vent ready" lamp is lit Press the "Start Air Vent" Button. The plant will start in air vent mode Other functions such as uptake valve operation is restricted due to interlock mode Fresh air will be supplied to cargo oil tanks The inert gas in the tank is discharged through cargo suction lines and vent mast riser
References
The Ultimate Guide to Operating Procedures of Engine Room Machinery. Anish Wankhede [2014]