Main engine - Checks and preparation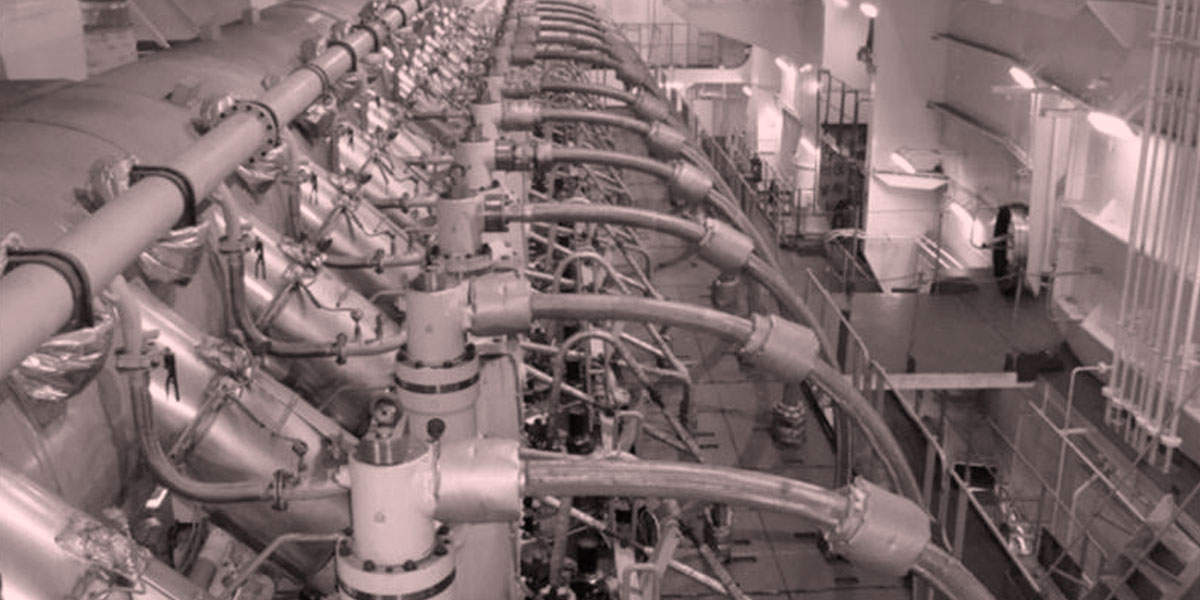 Marine engines are one of the biggest and most expensive engines in the world. One requires great engineering skills and resources to operate such massive machinery systemresponsible for the ship's propulsion. A step-by-step procedure needs to be followed while handling them.
For starting the main engine, 5 important systems are to be lined up and checked -Air, Water, Fuel oil, Lube oil, and Safety systems.
Checks and preparation carried out in air system prior to starting the main engine:
Check oil level in air compressors and also check for any water presence in the oil Only one air bottle is to be used and other to be kept stand-by for use in the event of emergency Check Main Air Bottle pressure and ensure that the Main Air Compressors are running fine. Drain the air bottle before opening the Starting Air Valve of the air bottle Drain water in the control air system at the receiver Ensure that the spring air is open for the exhaust valve Always open Spring air first before starting hydraulic oil to exhaust for preventing excessive opening of the valve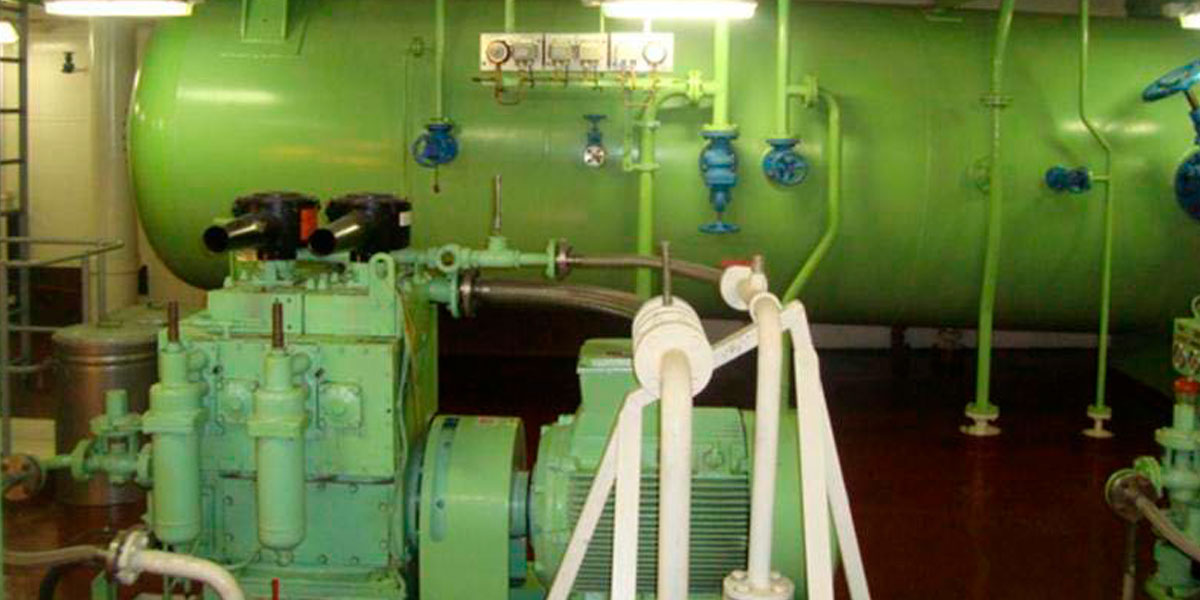 " When the MAC's auto or green light in the local control panel is flashing, it means that the compressor can start anytime without any prior warning"
" It is very important to ensure that control air is dried before entering the system else moisture in the system will lead to erratic control operation"
Checks and preparation carried out in fuel system:
Ensure supply trace heating to fuel system pipes is open Check oil temperature of fuel as per the engine requirement by using viscometer (Normally maintained between 130-140 °C at the point of injection) When the set point in the viscosity controller is reached, change it into auto Drain water from Service and Settling tanks Ensure governor linkage is working properly Check lube oil level in the governor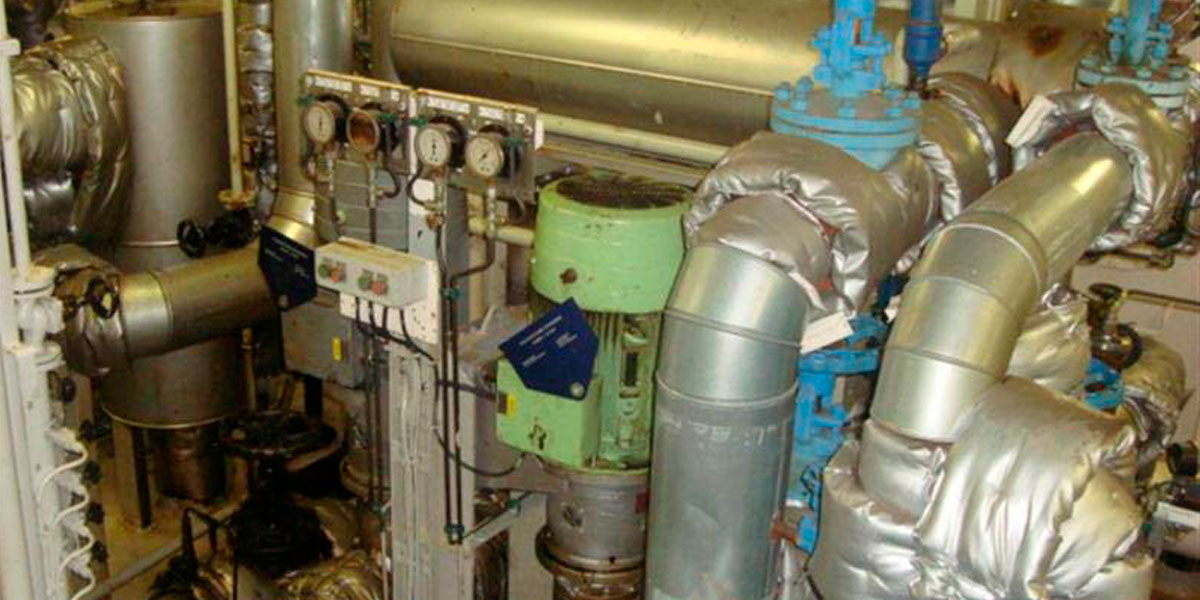 Fuel Heaters
" Trace steam for isolated fuel lines to be kept shut to avoid damage due to expansion"
Checks and preparation in the water system:
Maintain cooling water around 50 °C when the engine is stopped Check jacket cooling water expansion tank level Check the system automatic vent valve is in proper operating condition Isolate the heating of jacket water preheater once engine is at higher RPM
"Engine must not be started if the JCW temperature is below 30 °C"
Checks and Preparation in lube oil system: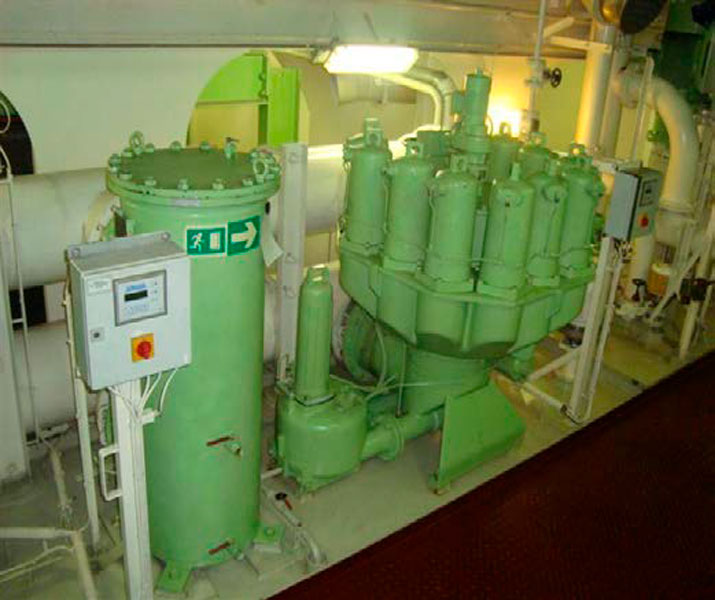 Lube Oil Back Flushing Filters
Check level of main engine sump Check level of cylinder oil daily tank Check level of camshaft lube oil tank (if separate system is provided) If turbocharger has its own sump, check oil level with sight glass Close the heating steam to main engine sump once the engine starts running Check lube oil cooler sea water valve controller and bypass valve are working properly Turn the engine with the turning gear and check auto cylinder oil lubrication by using pre-lubrication button in the control room panel. The correct status will be indicated by LEDs in the panel
STARTING OF MAIN ENGINE
Disengage the turning gear Start main lube oil pump and cam shaft pump, and observe the pressure and temperature Start JCW pump and observe the pressure Open the main air valve on the air bottle and open air to the distributor Check oil flow through the sight glasses in the piston cooling outlet and turbocharger In Wartsilaengines, additionally start crosshead lube oil pump and check its pressure Try out the engine on air in concern with bridge for ahead and astern directions Put telegraph in "Ahead position" and give the starting air. Check all the cylinder indicator cocks for any sign of water Repeat the above point for the "Astern direction" to check the reversing system Start fuel oil pump and auxiliary blowers When bridge is ready, follow the telegraph orders and start engine on air and fuel Check all the parameters and feel the condition Check firing of fuel injector by feeling the jerk on the high pressure pipe Check air starting valve for leakage by sensing the temperature of the air pipe before the valve Check exhaust valve operation and its rotation. For Sulzerengine, sight glass is provided and for MAN engine, indicator is provided to check rotation. Check cylinder lubricators for proper working Check flow of piston cooling oil Check pressure difference in turbocharger and air cooler Check under piston and crankcase temperatures If required, change the main engine fuel oil from Diesel oil to H.F.O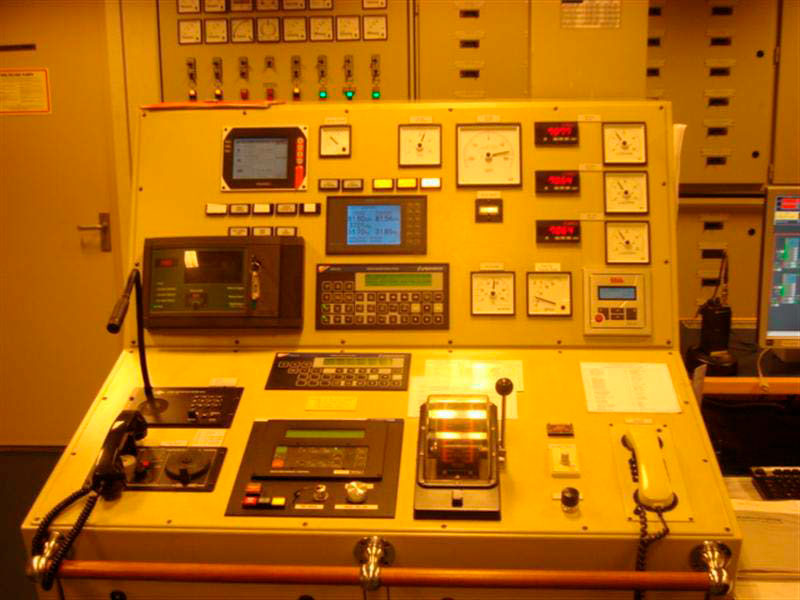 Maneuvering panel in ECR
"When all the parameters and conditions of the engine are satisfactory, Only then the engine is ready to go for sea speed."
STOPPING
The main engine is stopped when the ship reaches its marked destination port. Hence, before arrival of the port or before stopping the main engine, following preparations and checks must be carried out:
If it is required to manoeuver and berth the ship in diesel fuel, changeover to diesel 1 hour prior to first expected maneuvering Start additional generator for extra power and backup Make sure auxiliary blower switch is on "auto" Drain air bottle and control the air receiver Stop the F.W.G at one hour notice Start steam to Jacket fresh water heater once the engine speed is reduced If the engine is required to be changed over to diesel oil, start the changeover process 1hour before the End of Passage (EOP) When engine room receives finish with engine (FWE) order, shut off the starting air and drain the line air Switch off the auxiliary blower Shut off Cam shaft lube oil supply pump Switch off other equipment which need not operate during engine stand still Engage the turning gear After 15-30 minutes, switch off the main lube oil and jacket cooling water pump to prevent overheating of cooled surface
"Do not stop the air supply to the Exhaust valve air cylinders, as air draught through an open exhaust valve may cause the turbocharger shaft to rotate, thus causing bearing damage in case the lube oil supply to the turbocharger is stopped."
"The intermediate bearings of main engine are fitted normally above the bilge holding tanks. If such is the construction, precaution to be taken not to overheat the bilge tank as distortion in the tank may lead to misalignment in intermediate bearing and shaft."
Preparing Main Engine from Full Away to Maneuvering condition
Procedure for preparing main engine plant while moving from full away to maneuvering condition:
Ensure to comply with port requirements on holding quantity of bilge tanks Ensure all bilge wells are empty Shut down the fresh water generator Once the FWG is shut, ensure ME jacket temperature is maintained within required limits by automatic JCW controller as the temperature will tend to rise Prepare sewage treatment plant for port operations Start second auxiliary engine and ensure enough power is available for machinery to be used in maneuvering Once the ME speed starts reducing, JCW heater to be made operational Put the auxiliary boiler in operation: from stop to auto Main engine air system drained and main air compressors should be set on auto If required to change main engine to diesel oil, ensure to perform the change at least 60 minutes before the end of passage Start the second steering gear motor Once the bridge informs the engine control room of End of Passage (EOP), note down following items in engine maneuvering and log book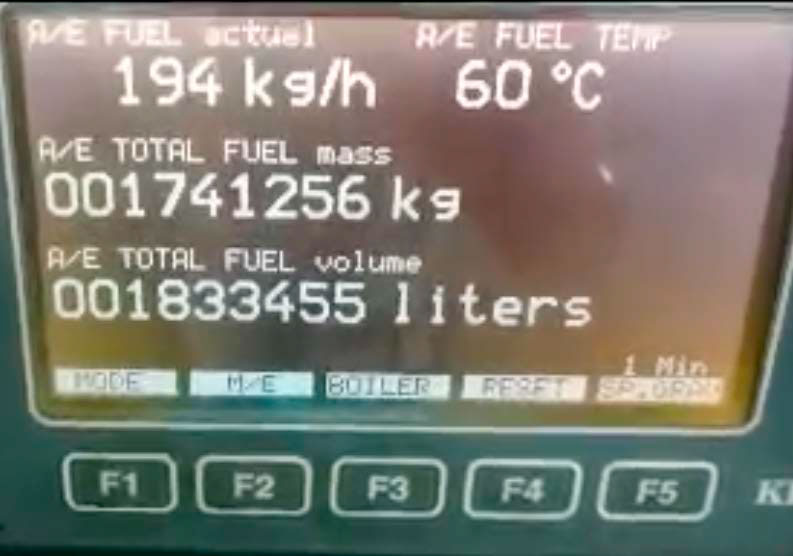 Flow-meter Counter
Time HFO and DO tank levels ME and AE fuel oil and diesel oil counters Boiler diesel oil and fuel oil counters ME revolution counters Fresh water and boiler distillate tank levels Prepare the standby boiler in tanker ships Prepare and check for starting of deck machinery including BT and winches Tally the bridge and engine room clocks
Procedure for changing main engine from fuel to diesel oil:
1. When engine is running: A smooth changeover is very important to avoid injection equipment getting affected by rapid thermal variation of fuel temperature. Ensure to take the following points:
The diesel oil temperature to be maintained in the DO tank is 50 Deg. C Shut off steam supply to fuel oil heater and steam tracing lines of fuel system Reduce the engine load to 75% MCR Start changing to MDO when the HFO temperature drops to about 25 Deg. C above the temperature of diesel oil in the tank but is not
less than 75 Deg. C Open the diesel oil valve in the three way change over valve assembly and start shutting the HFO valve
2. When Engine is at Standstill
The diesel oil temperature to be maintained in the DO tank is 50 Deg. C Shut off steam supply to fuel oil heater and steam tracing lines of fuel system Reduce the engine load to 75% MCR Open HFO return valve to service tank and close fuel oil return pipe inlet valve in the engine and ensure enough ullageis in the service tank Ensure HFO temperature is around 80 Deg. C Start HFO supply and circulating pump and run it till the system is changed over to diesel oil Once system is in diesel oil, stop the pumps and shut the HFO service tank return valve. Open Fuel oil return pipe valve
"If after changing from heavy to diesel oil, there is a sudden drop in the fuel line temperature, same should be moderated by opening a bit of steam in to the fuel heater. Caution must be taken not to overheat the diesel oil as it may lead to gassing and fuel vapor locking in the pipeline"
Procedure for changing Main Engine from diesel to heavy fuel oil:
Ensure the HFO in the service tank is at normal temperature Reduce the engine to 75% of MCR By means of setting the thermostatic valve in the steam system of fuel line, heat the diesel oil to 70-80 Deg. C to avoid scuffing of plunger in the fuel pump Similarly, the temperature of HFO in the service tank should not be above 25 Deg. C of the diesel oil temperature The rise in temperature rate of diesel oil should be approx. 2 Deg. C per minute
The HFO inlet valve in the three way valve to be opened first, simultaneously closing the diesel oil valve
"The diesel oil viscosity should be reduced below 2 CST else it will lead to scuffing of fuel plunger and parts"
References
The Ultimate Guide to Operating Procedures of Engine Room Machinery. Anish Wankhede [2014]