Wagons shipment
Recently, information in the Briese Chartering vessel sched-ule showed several times "St. Petersburg / Alexandria, with wagons". It was part of a big newbuilding project for the Egyptian National Railway awarded to TMH International, Russian-Hungarian Joint-Venture building trains. The wag-ons were built in the TMH centre in Tver, Russia, transport-ed about 500 km inland to St Petersburg and loaded on sea-going vessels of Briese Chartering.
Preferably M/V BBC Bergen type vessels with about 8000 t dwt performed these voyages. They were quite suit-able for the cargo as four wagons could be put beside each other and the 2 x 80 tons cranes were suitable to discharge same in Alexandria. In June 2020, TMH deliv-ered the first coaches to Alexandria – loaded on board of M/V BBC Bahrain. At the end of July, the first bunch of coaches started to operate on three commercial routes: Cairo – Alexandria with a transit of 208 km, Cairo – Asyut crossing 380 km, and Cairo – Sohag running the distance of 473 km (Information from TMH International).
In total, about 300 wagons were brought by following vessels M/V BBC Bahrain, M/V BBC Bangkok, M/V BBC Belem, M/V BBC Balboa, M/V BBC Brisbane, M/V BBC London and M/V BBC Lima from St. Petersburg to Egypt and if all wagons would be put behind each other, they could fill about 7,3 kilometres of railway. Seems that this is quite a long way, and even more, quite a long train!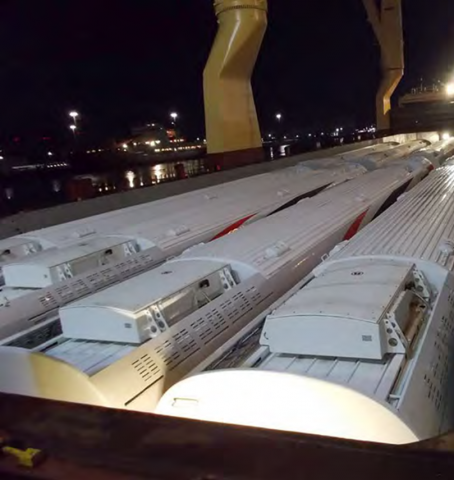 The final shipment has been performed on M/V BBC London and was completed by a nice reception event in Alexandria, Egypt, in February 2021. General Manager Ilona Lazareva has been invited as well when the Hungarian Minister of For-eign Affairs as well as the Egyptian Minister of Transporta-tion were speaking. Many people of the Hungarian, Russian and Egyptian parties participated. It was a very nice event to celebrate well running international trade agreements – directly in front of M/V BBC London.
In the end, Briese Chartering does not only say a big "Thank you" to the Charterers choosing them as their partner for the sea transport, but even more gratitude to the vessels, Captains and crew on board, as well as the colleagues in the office arranging everything in a smooth way. The performance on board is the fundamental basis to fulfil the motto "Our objective – Charterers´ happiness"!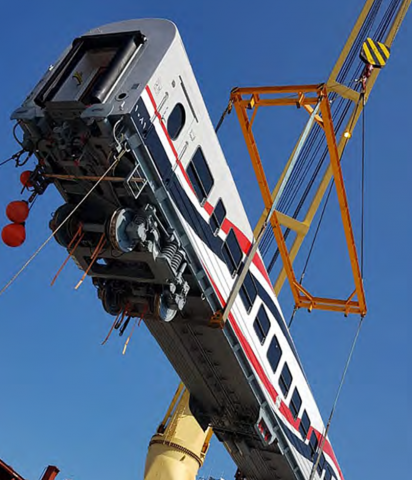 All staff of Briese Chartering hopes that the shipments to Egypt can be continued: The project on wagons was already the second project improving the infrastructure of the country, following the delivery of an energy plant to Burullus in 2017. Who knows what else might be needed?
More wagons, rails, some more energy equipment?