We are looking for an experienced cook for bulk carrier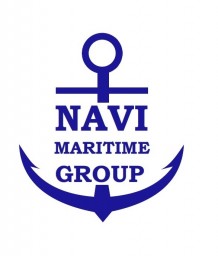 Address:
office 27, 2/4 Observatornyi lane, Odessa, 65014, Ukraine
We are pleased to introduce You our manning agency "Navi Maritime Group" LLC, which is based in Odessa, Ukraine. Beginning from 2016, We consistently provide our Clients with highly qualified Seafarers, who meet the requirements and standards of the modern marine industry. Our company holds a license issued by the Ministry of Labour and Social Policy of Ukraine as the agent for employment of Seafarers of Ukrainian nationality to work abroad.
More
Join date:
27.02.-03.03.2021
Nationality:
Ukrainian, russian
Phone:
+380(98)-772-42-24, +380 (96)-316-60-16
E-mail:
office@navimg.com.ua
Website:
http://navimg.com.ua
Experience in rank:
min 2 contracts
Experience on the same type of ship:
min 2 contracts
Description
We are looking for an experienced COOK on bulk carrier.
Good english skills. Experience with mix crew on DWT min 40 000.
Duration - 5+/-1.
Embarkation - Yuzhny, Ukraine 27./02 - 02.03.21
Trading area - South America East Coast, South Africa.
Manager Daria +380987724224
Contract duration
5+/-1 months
Vessel type
Bulk carrier
Vessel flag
Cayman Islands
Vessel build year
2006
Vessel deadweight
77053
Nationalities
Mixed crew
Experience in rank
min 2 contracts
Experience on the same type of ship
min 2 contracts
Sailing area
South America East Coast, South Africa
Crewing
Navi Maritime Group LLC
Shipowner
Germany