Urgently looking for a job as a 3rd Officer. Ro-ro/Ro-pax/Reefer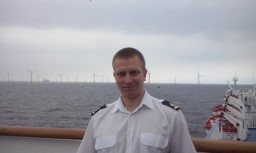 Information
To: Human Resourses Manager

Dear Sir/Madam

My name is Vladimirs Plotnikovs and am writting to enquire if there is any possible vacant positon for Officer On Watch on board of one of your vessels. I have bееn working as a seaman since 2008 and two years ago I had a promotion for a 3rd Officer. At this point I alredy completed 6 contracts in the 3rd Officer rank, on Ro-paxes/Ro-ro/Reefer vessels, basically under the British flag. I have an experience in a single navigational watch in the North sea, Baltic Sea, Philiphino area, Persian Bay. I have an experience in a mix crew as well

I am a holder of all valid documents, certificates and endorsments for dry cargo and passengers fleet.

Cittizenships: EU (Latvia)
Avialabiliy: As soon as possible

Taking into account my background, working experience and skills, I think I would make a good addition to your team. I would be very grateful if you could take my resume into consideration. Should it be necessary, I could get in tought with your representative and would be happy to discuss my experience and trainings during the interview at your convenience.

Thank you very much for your time and consideration.
I look forward to hearing from you.

Kind regards.
Vladimirs.
Exact position
3rd officer